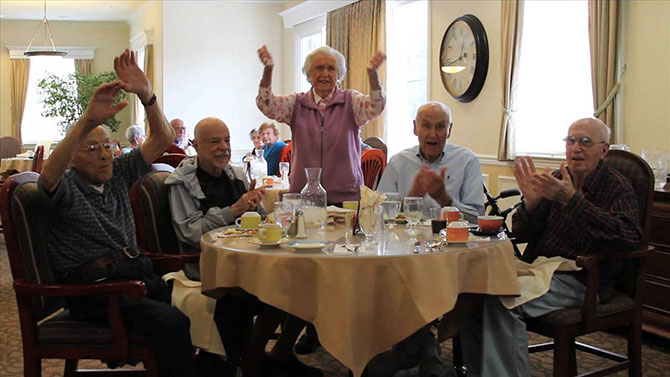 Do you know that old people are generally happy?
I know that mainstream society generally takes old people wrinkled, slow and feeble, wearing thick glasses, use dentures, and walks with a cane and an umbrella when outdoors.
Most people take them as lonely, hardly eat and sleep; can barely see and hear, very difficult to get along with.and very difficult to get along with.
Society considers them a "spent force," or over the hill – too old to do anything worthwhile or engage in vigorous activities. They are better left alone in the confines of their rooms.
Nothing is farther from the truth, (watch video). In fact, seniors can be as bouncy as you, and probably even happier, too, in a lot of respects. they can be as bouncy as you and happier than you in a lot of respects.
They are not lonely and they can engage in activities you think they can't, like Ilse Siegler.
Ilse is an 84-yr-old Chicago nurse whose husband died 35 yrs ago and still misses him a lot.
She has eyesight problems and is slower than she used to. But she still swims, runs a social group in her apartment, volunteers in a retirement home and is active with her temple.
"It makes life more enjoyable," she says. Read more