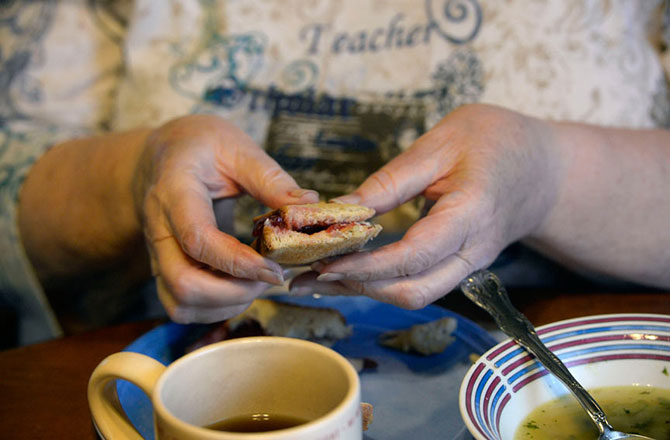 Retirement is fun when…
You are healthy and awash in cash;
Your home is home is mortgage-free and your children are done with college, and are successful in their careers;
Surrounded by supportive children, great friends, and a vibrant social circle;
You have a dozen or so grandchildren jostling each other for a favorite spot near your feet to hear you tell them stories of yore;
You can dine out at least once a week, and a member of a social, health, or sports club;
You can go for a vacation once a year or find a place for solitude anytime you want.
If you check out with some or all of the above, you have done well in life. Congratulations! You did ample preparations way, way before retiring and are now enjoying the fruits of your labor.
Retirement, for you, is fun, enjoyable, and rewarding
But if you are living alone, lonely, sickly, with no social interaction, and no place to go even if you want to, then retirement is definitely not fun. Retirement is boring, and an ordeal, especially if you are living off Social Security.
And there are plenty of them near you. In fact, it is likely that within a mile radius from your home, or favorite health or sports club, are seniors who are having difficulty getting by on a day-to-day basis.
One of them is Barbara Woodruff.
When is Retirement not Fun?
Barbara Woodruff, 62 years old, from St. Louis, MO, lost her job as a cashier, then lost her apartment and car when the recession hit. Unable to find another job, she was forced to avail of Social Security benefits.
Now she is one of 9 out of 10 Americans 65 yrs and older, subsisting on social security.
"It is very difficult," she says of her $ 633.00/mo, income. She had to skimp so much on her expenses and has to improvise just to get by.
Can you survive on $633.00/mo? I guess not!
Barbara is surviving (but more of that later).
To give you an idea how difficult things are for her and her like, her social security income is well below the average of $1,294.00/mo. This is because she skipped a few contributions due to medical reasons.
But even if she is getting the average, she still has a huge shortfall because the average monthly expenses of a 65-yr-old person living in his mortgage-free home is $1,645.00/mo, according to the advocacy group Wider Opportunities of Women
Retirement is not fun, if month after month you face a gaping hole in your budget and you have no means to fill it.
To survive, Barbara availed of subsidized housing which cost her $ 189.00/mo, for a one-bedroom apartment. Then she spends $33.00/month for food stamps, $45.00/mo for cell phone service, and $35.00 on internet service. The rest goes for medicines for her thyroid and cholesterol conditions, and for emergencies.
"My social life is virtually non-existent," she says. "I can do dinner at a friend's house or occasionally I might go out if it's someplace cheap, but going out for drink or dinner, I just can't do that anymore."
Retirement is not fun if you have no freedom to choose.
It could be Worse:
Man is a complaining animal. Nothing is ever good to us. We always find something to complain about, be dissatisfied with. We think the other guy is better off than us; that we should have what is due us.
Well, next time you lose your appetite, or don't like your lunch or dinner, remember that a lot of retirees with practically nothing to eat.
According to the NCOA (National Commission on Aging), in 2014, 10.2 million Americans, 15.8% of adults aged 60+, faced the threat of hunger.
If you have problems sleeping because something is wrong with your bed, pillows, or bed sheets, remember that 4.5 million seniors, 65 + have no homes or living in shelters.
Despite having the resources to go out and enjoy, you still feel bored with life, remember that millions of retirees like you are barely surviving.
If you feel lonely and alone, there are no less than 11 million adults, 65 + who live alone and isolated.
I opted to retire from a comfortable and well-paying job with lots of perks and international travel. I was sick with office politics. I thought it better to put my retirement fund into an investment portfolio.
I imagined doing nothing but enjoy retirement life while my investment would regularly deposit interest earnings into my bank account.
I was never more wrong. It was a very fatal mistake.
My investment collapsed right before my eyes, like ice cream under a noonday sun.
All my wife's jewelries were pawned, never to be redeemed. I scrounged for money for my daily needs, plus my children's school allowance and tuition fees. Ultimately I borrowed money to put my daughter through medical school
That was the most harrowing time in my life. It made me promise never to put myself into such situation again.
Both my children finished college, and are now married and having their own lives. And I am finally having fun in my retirement.
How is that for a happy ending? Can you say the same of yours?
Image: http://specialprojects.pressherald.com/aging/swallowing-their-pride-to-avoid-going-hungry/
~oOo~