How to Deal with Adult Children Problems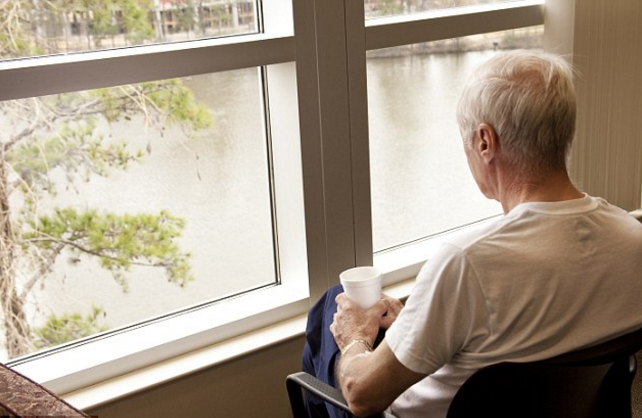 Are you having problems with your adult children?
Elizabeth Vagnoni has, which led to her estrangement from her two adult sons.
She still loves and misses them so much and wants to tell them so – every day. But the deep silence between her and adult children get in the way.
What makes her so sad is that she deemed the problems they had were so small to have caused their estrangement, and her torment.
Elizabeth is not suffering alone. Problems with adult children have become so common it has become a "silent epidemic," says Joshua Coleman, co-chair of the Council on Contemporary Families.
It is "silent" because elderly parents are hesitant to openly talk about them In fact, there is no data showing its magnitude. But some do share their sad stories online. For example this Dear Annie letter which was featured in the Psychology Today…
…My husband and I have three adult children who were the delight of our lives. We had a typical loving family, with vacations, birthday parties and special celebrations that included friends and extended family. We had anxious times during illnesses, surgeries, and accidents, but we made it through. All three of our children have grown to be successful, well-liked respected adults. Sadly, over the past 22 years, they have all chosen to shut us out of their lives. We've had minor disagreements at times but never any major battles that might justify their choices. None of them will tell us why they are angry….I know you're probably thinking "there must be something." If so, we don't know what it is…We have forgiven our children…We will always thank Go for choosing us to be their parents.
While it is normal for families to have occasional disagreements, but most these problems are forgotten and forgiven after a short ceasefire, or a good sleep. A few linger on ultimately creating a chasm that divides elderly parents and adult children. If not properly dealt with, it can result to estrangement.
Parents are often clueless of the cause or causes of these problems. This is because, according to Elizabeth, of the conflict of expectations between the old and the new – the generation gap thing.
Elderly parents find it difficult to accept the current realities, while their adult children thrive on it. Elderly parents still want to hold sway over the lives of their adult children, while the children want to be rid of it.
For example, older generation value hard work, education, character and integrity as pre-requisites for success. On the other hand the FB generation, or whatever label they want to be identified with, eschew those values and will readily cite a string of examples to support their case.
I and my children:
My problems with my two adult children are quite different from that of Elizabeth's. But it could end the same way if not dealt with effectively.
My children are not talking to each other and I am caught in between. Here is how it happened.
My first is a girl, and the second, a boy. Though only one year and nine months separated their birthdates they are like two peas from two pods.
Even at a tender age, the girt fought back if irked. On the other, the boy just cried and cried and cried.
In their formative years they lived harmoniously together like any other sister and brother. My daughter looked after her brother, and my son looking up to his sister.
Their divergent personalities started manifesting after college.
Right after getting her license as a doctor, my daughter immediately set up a clinic and obtained admission privileges from local hospitals.
My son, on the other hand, could hardly pass a job interview. And he resigned from one of his earlier jobs to join a band because, according to him, he wanted to be "famous."
Then both got married. My daughter married a surgeon, while my son, a lady lawyer who is earning more than him.
If this has affected him psychologically, he has done a wonderful job hiding it.
My daughter measures her success by the growth of her bank account, while my son from the number of likes he gets from his FB posts.
My daughter nags him for lack of initiative and maturity. Defensively, he shoots back by calling his sister arrogant and insensitive.
These differences simmered for a long time, with me not minding it so much, until about a month ago for the silliest of reasons.
I have tried several ways to bring them back together; to make them talk to each other again. So far I have been unsuccessful. Each is as hard-headed as the other.
I love them both and I could never allow them to drift away from each other forever. I couldn't live through the trauma and suffering of seeing them like strangers to one another.
My children are the only treasures I have since my wife died more than eight years ago, and it would be a disaster to lose them right before my eyes.
Right now I am giving my children some space, a slack – just like a fisherman wanting to land a price catch would, to avoid breaking his line..
I have also done a few DIY things to keep the storm turning into a tempest. These are:
Keep my cool:
Times have changed. There was a time when raising my voice would be enough to make them toe the line, keep them in step.
It would not work these days even if I roar and growl until I get hoarse. They have become their own persons, having their own set of values and beliefs which cannot change even if I use a megaphone
I can only steer them to a more appropriate and collaborative direction.
Think squarely and fairly:
I have always noticed their personality differences early on but assumed they will outgrow them.
I was wrong.
Now I have to accept my own shortcomings and their individual differences to be able to make do with what I have.
More often than not, life only gives us bits and pieces of a whole. It is up to us to put them together.
No matter how different their personalities may be, they are my children and it is up to me to put my family back to one beautiful piece.
To do that, I must exercise and use everything I've learned through the years.
Avoid the blame game:
Individually, I have good relationship with both. Getting them together is impossible for now.
This individual connectivity, if I may call it, is an opportunity to heal our differences, mend our shortcoming provided I won't play one against the other.
We all failed each other and blaming any one for the problems we are in is counterproductive.
If there is one to blame, it is I for not doing something sooner.
Exercise humility:
It is a difficult pill to swallow for most, but sometime in any parent/child relationship, its formality must evolve into the informality of a friendship. That is the only way to achieve a more cordial, honest, respectful, and loving communication.
This, however, requires humility.
Times have changed so much. Technology has tainted our core values, our beliefs long demolished by changing paradigms. Clinging on those values and beliefs we inherited from our parents is not going to resonate well with our children.
And we must be humble enough to acknowledge all these in order to move forward.
Persevere:
Patience and perseverance are not among my core values. But concerning my children, I will walk the extra mile, carry an extra load, and sweat a little more.
I will do anything to heal the rift between my adult children – even if I have to persevere like I have never done before.
What would you have done if you were in my shoes?
I have always been a take-charge guy. In he workplace my mantra was "if you are not with me, get out of the way."
Dealing with children, especially your own adult children, is not that easy and simple. It requires the deft and adroitness of a diplomat. We just couldn't get rid of them. They are your flesh and blood, they carry your genes and you are partly to blame however they turn out later in life.
For them to drift away from your life, or being shut-off from theirs is a conviction of your having failed yourself and your children.
Please help other seniors by sharing this. Better still, subscribe to my newsletter to get a weekly update of the exciting and bittersweet life of a senior.
http://www.dailymail.co.uk/news/article-2926046/The-one-million-elderly-people-days-without-seeing-talking-phone.html
~oOo~