Five Reasons Why Mothers must be Honored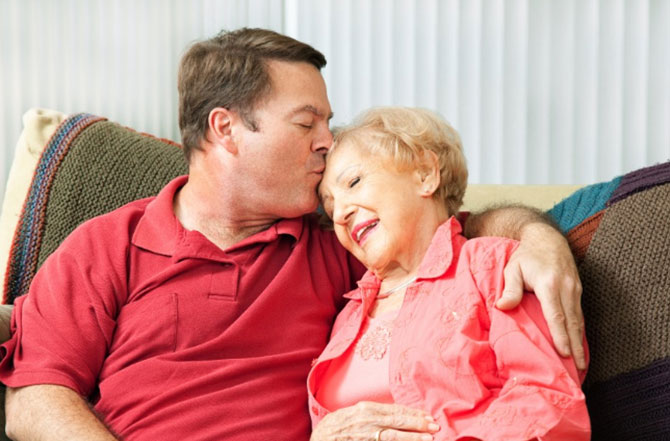 Last Sunday was Mother's Day. Every café, diner, or restaurant was full of families treating their mothers, living or dead.
Not the least was I and my daughter, just the two of us because her hubby was on a medical mission and my son was in Singapore with his wife.
We had lunch at the Tinder Box, the best German/Swiss restaurant in Cebu. It was a fitting choice to honor my late wife. The food, ambiance, and service were all excellent, as usual. It was not so crowded, being a bit upscale, so parking was not as problematic.
That's how it is every second Sunday of May, worldwide. Families are driven to excitement over their mothers. They buy gifts, treat them to expensive lunch or dinner, take them on long trips or anything to express their thankful appreciation for their mothers.
Though its modern celebration is garish and expensive, it is not a new phenomenon. It dates back to ancient times.
How Mothers' Day came about:
Giving honor to mothers goes a long way back. The earliest on record was the Greek festival to honor Rhea, the wife of Cronus, and mother of many deities.
Then Mothering Sunday was celebrated in 17th century England. Held on the fourth day of lent, it was ushered in by a prayer service honoring the Virgin Mother followed by children bringing flowers and paying tribute to their Mothers.
In 1872, activist and poet Julia Ward proposed the celebration of Mothers' Day in the U.S. She lobbied for holding it every July 2 to honor mothers, as well as a plea to end the Civil War.
She gained a little bit of success and a following until Anna Jarvis came into the scene.
Anna Jarvis was the daughter of Mrs. Anna Marie Reeves Jarvis, a social worker, and activist. She expressed the desire that "someday, someone must honor all mothers, living and dead, for the contributions they made."
When she died in 1905, Anna began fulfilling her late mother's desire. She wrote letters to powerful men in government and lobbied for an official Mothers' Day in the U.S. She achieved better success than Julia when, in 1911, almost all states of the Union celebrated Mothers' Day. The event prompted President Woodrow Wilson to officially set the second Sunday of May as Mothers' Day.
Today it is a worldwide celebration and one of the most profitable holidays in the U.S. This year, Mothers' Day is expected to bring in $23.6 billion in revenues.
Commercialization aside, it is still more than fitting to honor mothers, living or dead. Here are a few good reasons why:
Why Honor Your Mother:
My mother was not perfect. So was yours. In fact, no mother is perfect. But despite their imperfections, they still deserve to be honored for the role they played in our lives. If for nothing else…
1.  She brought you into this world:
Without your mother, you would not be around. However you turned out to be, you owe it your mother.
You might argue that she had nothing to do with how you have turned out it life because she abandoned you or gave you up for adoption right after birth.
Maybe you are right. Your being you is the product of the choices you made as you grew up. But could you have made those choices if your mother did not bring you into this world?
At the very least, be thankful to your mother on Mothers' Day – even if you hardly knew her.
2.  She was your first teacher:
Long before you went to school, your mother was already preparing you for the world outside of home.
She taught you how to use the bathroom, take a bath, brush your teeth, and clean the dirt behind your ears. She taught you table manners, proper language, respect for elders and other people; how to say your prayers.
Your mother taught you how to read, write, and do your little coloring book. She planted the seeds of character that will be invaluable to you later in life.
3.  She puts your welfare above hers:
Could you think of anybody in this whole wide world who would put her welfare behind yours?
Who would sacrifice and deny herself so you can have a better life?
By this time you must already be a parent and have done all the things your mother did for you. How does it feel? It is not easy, right? Were it not for your mother, you probably would not be a good parent, either.
4.  She is the person you run to:
When you fell off your bike the first time and skinned your knee, who did you run to? Who did you first confide with about your crush, your failing grades, and your career plans? when you wanted to get married?
Your mother!
Mothers are the pillars of a family, not because they are strong, or intelligent, or hold the family's purse strings. It's because she is compassionate and it is her nature to be there for you, to protect you, and absorb all the screwballs you encounter in life.
5.  She is always forgiving:
Long before she died, I was not on speaking terms with my mother. This went on for several months until I came to my senses and reached out to her again,
Without saying a word or carping about the past she embraced me back.
God created Mothers to give a human face to love, and there is no love without forgiveness.
"The heart of a mother is a deep abyss at the bottom of which you will always find forgiveness." – Honore de Balzac.
Alienation between parents and children these days has become a social epidemic. It is so rampant and the number is growing. It's kind of tragic for this to happen at a time when communication is so easy, fast and cheap.
I was very close to my mother. I spent countless hours with her in my youth. She taught me a lot
of things and practically formed me as I am now.
She died many years ago, yet I still haven't gotten over the pain and sorrow of having to decide to take her off the life support system that prolonged her suffering. I still ashamed of having run away, instead of holding her hands when she breathed her last (seeing her gasping for air was too much for me to bear).
If you are in good terms with your mother, keep it up until her last moments. Breach heaven and earth if you are not. Letting go of past differences is the least you can do to your mom.
Please help other seniors by sharing this. Better still, subscribe to my newsletter to get a weekly update of the exciting and bittersweet life of a senior.
~oOo~